We Supercharge
Therapeutic
effects and send
them to space
WE UNLOCK THE POTENTIAL
FOR DISRUPTIVE THERAPEUTICS
Harnessing our groundbreaking technology, we've amplified therapeutic benefits. By extending our research into the cosmos, we're pushing the boundaries of what's possible. Our dual mission: ensuring the well-being of future space pioneers and introducing 'space-certified' breakthroughs to the world.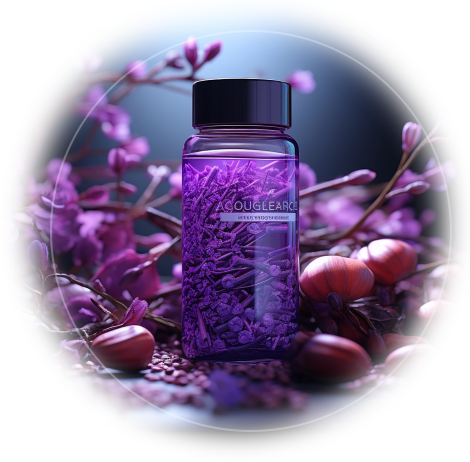 BOOSTING THE POWER OF NATURAL ACTIVE INGREDIENTS
We are at the cutting edge of biotechnology, specializing in therapeutic nanostructured particles from diverse active ingredients, be they natural, synthetic, or gaseous. Our pioneering approach, harnessing microfluidic capillaries (Lab-on-a-chip) or mechanical shear force (Fluidizer), enhances both the absorption and universal solubility of bioactive compounds. These technologies are especially transformative for lipids, rich in natural potent actives, ensuring an optimized and targeted delivery.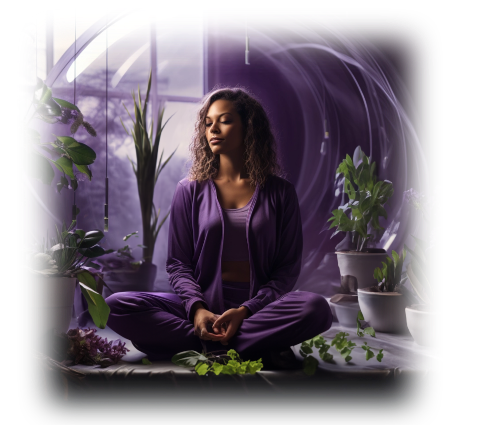 ENHANCE YOUR HEALTH
AND WELL-BEING WITH
NEW TREATMENTS
Blending ancient and modern therapies, we formulate cutting-edge supplements. Prioritizing safety and innovation, we ensure optimal absorption and enhanced bioavailability for superior well-being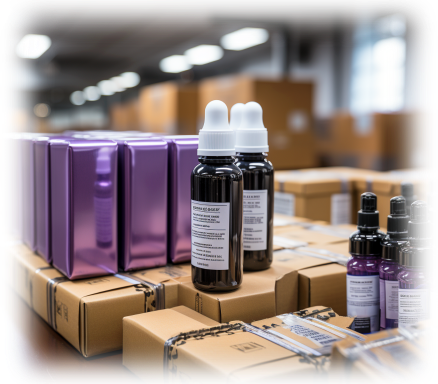 ELEVATE YOUR
BUSINESS
We empower businesses navigating highly competitive landscapes, spanning sectors such as Skincare, Food & Beverage, Wellness, and Sports
UNLEASH SPACE-BASED SCIENCE 
Space offers a unique microgravity
environment, revealing unparalleled insights
into therapeutic behaviors. By conducting
experiments in space, we uncover novel
mechanisms, optimize drug efficacy, and
pioneer next-generation treatments.
"Less is more,
small is big"
A mechanical fine emulsion breaks active ingredients into tiny, monodispersed droplets, improving absorption in the body or skin permeation. This leads to greater effectiveness with less product.

Achieving deep penetration with minimized particle size

Bridging cosmetic allure and health science for potent cosmeceuticals

Ensuring superior delivery and protection, even in dry environments

Crafting a harmonious base for both lipid and aqueous actives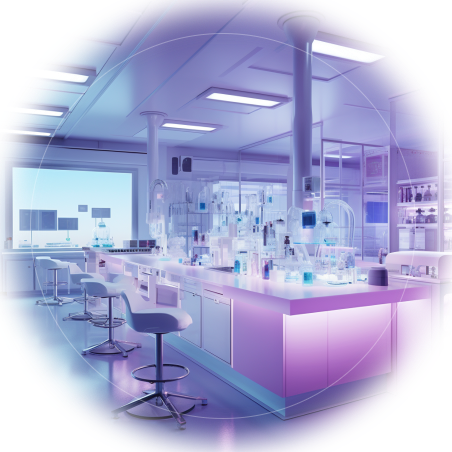 REVOLUTIONIZING THE INTEGRATION OF
LIPID-BASED INGREDIENTS WITH SOLUBILIZATION/ENCAPSULATION
WE ARE AT THE FOREFRONT
OF INNOVATIVE SOLUTIONS
IN THE INDUSTRY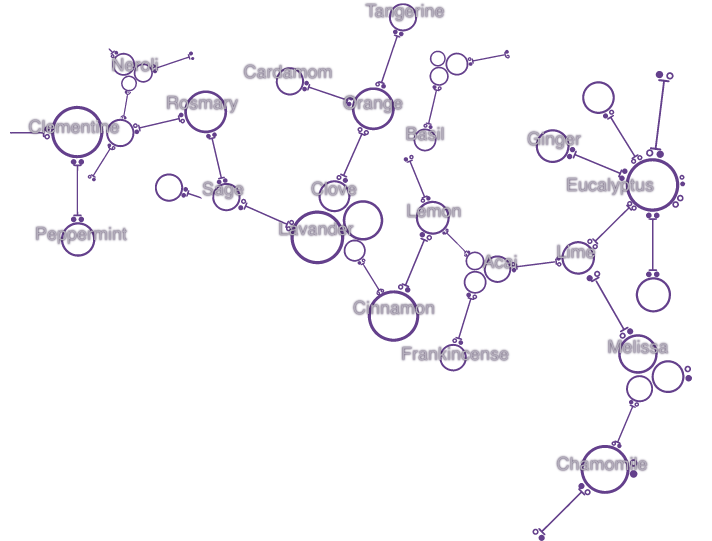 With an extensive portfolio boasting over 150 active ingredients—including essential oils, 
amino acids, vitamins, minerals, polysaccharides, fatty acids, biomarines, collagens, and
more—and having produced in excess of a ton of solubilized and stabilized active
ingredients, we stand as a distinguished leader in the industry
UNLOCKING NEW FRONTIERS FOR
HEALTH INNOVATION AND BEYOND
At the intersection of innovation and wellness, we're pioneering health solutions for the final frontier: space. Our mission is
to support the health of long-haul space travelers, space tourists, and future moon inhabitants. By addressing the unique
challenges of space exploration, we're uncovering breakthroughs that not only benefit astronauts but also have the
potential to revolutionize health and wellness here on Earth.
Enhanced penetration Rapid absorption Stability & efficacy Sharp formulation Waterless products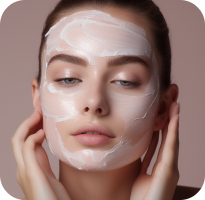 Flavor amplification Extended shelf life Optimal nutrient release Clear formulation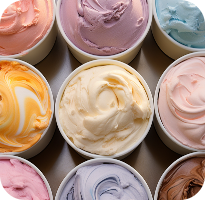 Enhanced drug delivery Targeted treatment Easy & stable formulation Versatile applications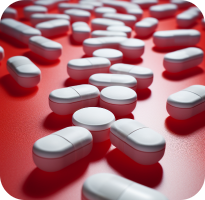 WELLNESS & NUTRACEUTICALS
Targeted delivery Rapid onset & absorption Bioavailability boost Pure formulations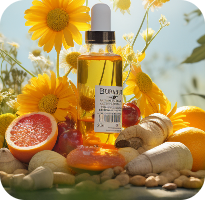 REVOLUTIONIZING PRODUCT OFFERING
LEVERAGING ON THE POWER OF NATURE
Explore how nanoemulsions can significantly elevate traditional product offerings by
harnessing the innate potency of nature.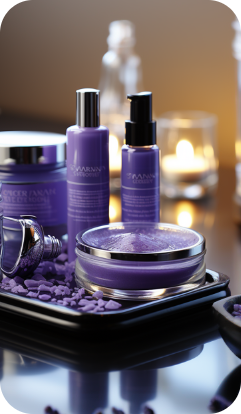 SPS leads in pioneering fine emulsions for cosmetics. Our tiny droplets ensure optimal delivery, making our approach cost-effective with fewer optimized actives. Consumers benefit from enhanced efficacy and extended shelf-life.
PORTFOLIO:
we can emulsify most of the top 50 of the world most used actives and dramatically enhance their effects: CoQ10, Hyaluronic acid, Vitamin A (encapsulation), Vitamin C, Vitamin E, Alpha-hydroxy acid (AHA), green tea extracts and many others.
HIGHLIGHTS:
A.I driven Personalized cosmetics, tailor-made…, low concentration…, Ecoinnovation…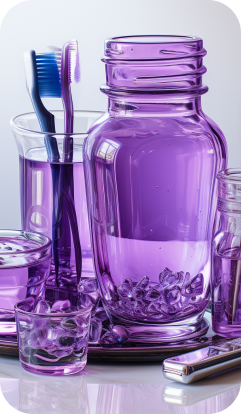 Revolutionizing oral care, we integrate lipid-soluble ingredients, with over 100 successfully nanoemulsified actives, from essential oils to amino acids. Our dry phase technology pioneers waterless products, ensuring extended shelf-life, easy dosing & eco-friendly. We're setting the stage for holistic solutions, leading the frontier in untapped oral care potential.
VALUE PROPOSITION:
Enhance activity of current solutions used for halitosis, xerostomia, disinfection…
CONSUMER APPEAL: Holistic, no-mess oral care.
BROADENED ORAL HEALTH: Surface cleaning to cellular support.
ALL-IN-ONE SOLUTION: Cleanse, protect, nourish. Personalized Oral Care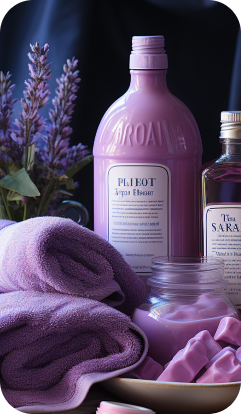 In the laundry industry, we're introducing essential oil nanoemulsions. By opting for natural fragrances over chemicals, we elevate detergent performance, ensuring disinfection and aiding in stain removal. Experience a cleaner era of laundry that merges natural fragrance with superior functionality.
VALUE PROPOSITION:
SOLUBILITY: Seamlessly integrates in detergents.
STABILITY: Consistent fragrance and stain potency.
DELIVERY: Deep fabric penetration for aroma and stain targeting.
TRANSPARENCY: Amplifies oil benefits in fragrance and cleaning.

THE NATURAL EDGE
ECO-FRIENDLY: Sustainable and biodegradable
HYPOALLERGENIC: Reduced allergy triggers.
DUAL POWER: Mood-enhancing and stain-removing.
TRANSPARENCY: Cleaner ingredient lists.

HARNESS REAL WORLD DATA
WITH ARTIFICIAL INTELLIGENCE  
Harnessing real-world data through Artificial Intelligence is pivotal for SPS. It lays the foundation for our next-generation breakthroughs, driving innovation at the intersection of biotechnology and life sciences.
Leading the way in groundbreaking therapeutics to safeguard the health and well-being of space explorers,
while delivering space-certified disruptive solutions for the global community on Earth
INTRODUCING
BIOSPACE THERAPIES
Biospace therapies is a series of experiments exploring the unique environment of microgravity and how it can be harnessed to create a stronger therapeutic effect. The program focuses on the tangible benefits of conducting biological research and nano-emulsion development in the zero-gravity environment of space.