We have assembled the best team and advisory board, ensuring that we have the expertise and guidance necessary to achieve our goals. With
their collective knowledge and experience, we are poised for success.
THOMAS DE SCHOENBURG-WALDENBURG
CEO
Founder and CEO of Supersonic Biotech SA, Switzerland, Thomas is specialized in innovative deliveries systems for
active compounds, with RD and all process and protocols established in collaboration with the Centre National de
Recherches Scientifiques and the university of Savoie Mont Blanc
DAMIEN TREVISIOL
CEO
Co-founder, oversees the administration and financial strategy of the company.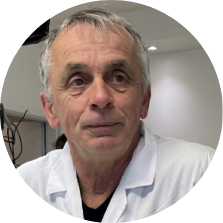 JACQUES MALHOMME
RD & PRODUCTION
Bringing 26 years of experience from the perfume industry, he is assisting the R&D Director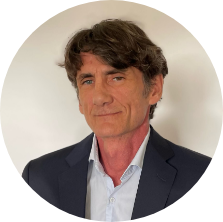 JULIAN KANOUI
NEW SPACE BUSINESS DEVELOPMENT & COMMUNICATION
Seasoned entrepreneur with a high-profile international network. Expert communicator and social media specialist in the #newspace for sciences ecosystem, adept at driving engagement and fostering collaboration.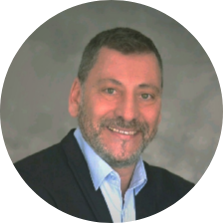 LAURENT ZAFFRAN
DISTRIBUTION
Experienced executive with 18+ years in global business development and technology scouting. Proven track record in expanding businesses, forging alliances, and sourcing cutting-edge technologies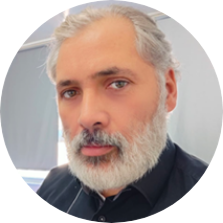 MICHAEL TEMIM
COMMUNICATION & MARKETING EXPERT
Creative force with 30 years of experience in graphic design, image, and artificial intelligence, drives impactful and innovating communication campaigns.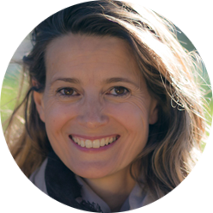 SONIA LEVAVASSEUR
COMMUNICATION STRATEGY & BRAND MANAGEMENT
With over 20 years + of extensive experience in communication, brand design and brand management across a variety of organizations, Sonia brings her creative spirit to highlight the unique value of Supersonic Biotech's solutions. She has a strong experience in the NewSpace sector.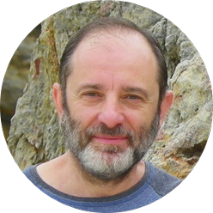 DR CAYETANO VON KOBBE ALONSO
Scientist with wide experience in both academic and private biotech research. Co founder of SenCell Therapeutic.
Specialist of cellular senescence/ aging, cancer and immunotherapy. Scientific publications include, covid/ cellular
senescence, cellular senescence, immunotherapy/ vaccines, cancer and DNA damages. Co author of the book of the
CSIC, "Space colonization and exploration".
Prof PAUL KAMOUN PhD
Astrophysician, CMO SpacePharma. Massachussets Institute of Technology, worked on over 150 projects
with ,NASA, European Space Agency, French Space Agency…. Teaching at the Jerusalem College of Technology.
Philippe BOISSAT
An experienced telecommunications engineer and former French Air and Space Force officer, has a diverse international career in space, aerospace, and telecommunications. He pioneered satellite internet services in Europe in 2001, and founded 3i3s, a non-profit institute dedicated to satellite applications, in 2005.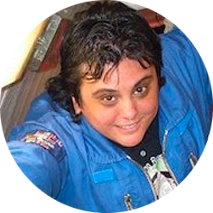 Prof. Thais Russomano, MD MSc PhD
has +30 yr of experience in Aerospace Medicine, Space Physiology, Telemedicine & Digital Health. She is an MD from Brazil, specialised in internal medicine, has an MSc in Aerospace Medicine (USA) and PhD in Space Physiology from King's College London (UK). She worked for 3 years as a researcher at DLR, Germany, before establishing and coordinating the Microgravity Centre, PUCRS for 18 years. She is academically linked to several universities, such as King's College London-UK, University of Lisbon-Portugal, Carol Davila Univ of Med and Pharmacy-Romania, and UFCSPA-Brazil. Thais is an Elected Academician of the International Academy of Aviation and Space Medicine, and the International Academy of Astronautics (Board of Trustees). She is a Board Member of companies, holds patents related to Space Sciences, has numerous scientific publications and has acted as a voluntary Mentor for Space4Women, an initiative of the United Nations Office for Outer Space Affairs. Thais is co-founder & CEO of InnovaSpace (UK), a company dedicated to the education, research and innovation of human space exploration, aviation medicine and digital health applied to extreme environments.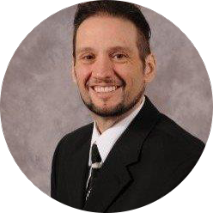 GAETANO LARDIERI BA, LMT, MPM
Mr. Lardieri is a seasoned medical professional with 45 years of experience, including working with cancer patients
and co-authoring publications in the field of GI genetics. He has held positions at Big Pharma companies and was a
Project Manager for a team that obtained FDA approval for a Breast Cancer drug. In 2013, he transitioned to the
cannabis/psychedelics space and founded companies in this area while also advocating for social justice. He
currently serves as Special Executive Advisor for F.E.M. Future Entheogenic Medicines, a company focused on
cannabis/entheogenic medicine research, including unique research for all-natural compounds for space travel and
clinical uses.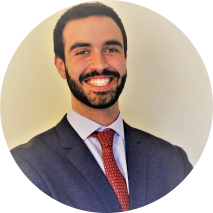 DIEGO FAJARDO PUIG
Founder and Director of Geistek Pharmaceuticals, a Clinical Research Organization based in Madrid (Spain) focused
on clinical trials of Advanced Therapeutic Medical Products (ATMPs). His main expert ise is in oncology studies and
he teaches as Associate University Professor of Clinical Development in universities in Madrid. Diego is a member of
the American Society for Biochemistry and Molecular Biology and the Spanish Society for Research in Surgery.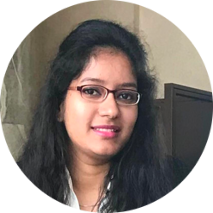 Garima Shandilya
PhD Nanotechnology
She is a Nanotechnology Enthusiast, who has earned her bachelors in Electronics and Communications, Masters in Nanotechnology and currently pursuing her PhD in Nanotechnology from India. Her research interests are exploring possibilities of applied nanotechnology in solving real-life problems of mankind as well as environment. Some of her earlier work includes engineering plant-based wound dressing, applications of nanotechnology in biomedicine, agriculture along with environmental protection and remediation. Garima's current research focuses on engineering nano solutions encapsulating ancient wisdom of Ayurveda and plant medicine for developing novel approaches in tackling space-related health challenges as well as dealing with multiple wellness problems on earth. Her work is an attempt to develop new therapeutic techniques and innovate ways of nurturing space travellers and people on earth.